Nanjing Xinjiekou Offiffiffice
Add:11&12F Kingsley International Tower, 169 Hanzhong Rd., Nanjing, China
Tel:8625-84715285

Nanjing Hexi Business District Offiffiffice
Add:4F, Building 5, Xincheng Science & Technology Park, No.69 Aoti Avenue, Nanjing, China.
Tel:8625-51862811

Suzhou Offiffiffice
Add:1001,West Tower, China Overseas Fortune Centre, No.9 Suzhou Avenue, SIP, China
Tel:86512-67888330
Gao Gao's lawyer case paper was awarded 2019 "Excellent Paper" by the Knowledge and Industry Committee of the National Law Association.
---
---
From November 22 to 23, 2019, the Seminar on Chinese Intellectual Property Law and the Annual Meeting of Intellectual Property Committee of the All China Lawyers Association was held in Shanghai. This annual conference will discuss the progress of IPR legal practice and hot issues, and announce the selection results of "Top Ten Cases", "Top Ten Papers" and "Excellent Papers" of the Intellectual Property Committee of the National Law Association in 2019. Li Xin, Gao Yang and Xu Chencheng, lawyers of Jiangsu New High law firm, submitted the article "Analysis of the judgment conditions of commodity decoration confusion from the perspective of comparison between old and new antilaw -- Taking the case of" Nanjing Big Name File "against unfair Competition as an example", which won the 2019 "Excellent Paper" award from the Knowledge and Industry Committee of the National Bar Association.
The new lawyers pay attention to the combination of practical experience and theoretical research, with the goal of constantly improving the professional level of all lawyers, and maintain the habit and tradition of accumulating, sorting out and sharing the experience and experience of handling cases. In this activity, Gao Gao's lawyers responded to the call of Knowledge and Industry Committee of Nanjing Law Association, actively participated in legal practice and hot issues exchange activities and submitted case papers, giving full play to the strength and role of intellectual property lawyers in innovation and development, to serve the overall situation of national development, escort Chinese enterprises to go global and contribute to the construction of the Belt and Road.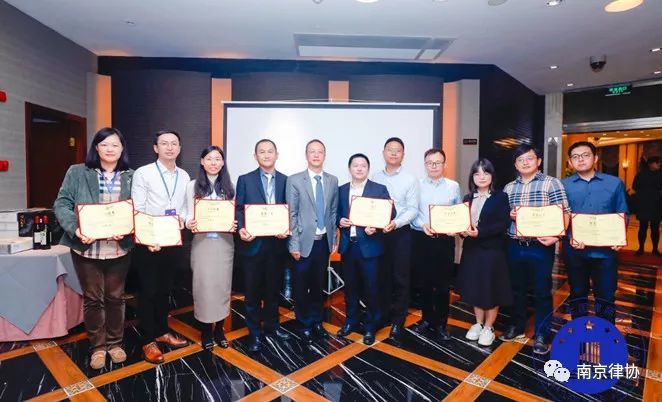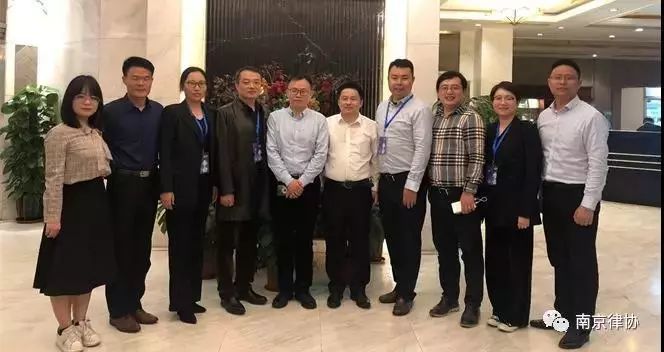 Lawyer Li Xin
Partner of Jiangsu New High Law Firm, engaged in intellectual property business for more than 10 years, has rich experience in dealing with intellectual property business.
Main achievements:
1. Acting for all kinds of large and medium-sized enterprises and institutions more than 1,000 trademark registration, patent application, copyright registration business; 2. Participated in hosting dozens of cases concerning the recognition of well-known trademarks in provinces and cities and well-known trademarks in China;
3. Participated in the identification of several high-tech enterprises and dual-software enterprises;
4. Planned and sponsored more than 1,000 IPR infringement cases (including IPR administrative complaints and unfair competition cases), effectively safeguarded the legitimate rights and interests of the parties.
5. Successfully handled the transfer negotiation of several well-known trademarks at home and abroad;
6. Successfully participated in the transformation of a number of domestic patent achievements, and gave professional legal advice;
7. Participated in the drafting and research of the Interim Measures for the Promotion and Protection of Intellectual Property in Nanjing Jiangbei New Area;
8. Participated in the main writing of "Research on Comprehensive Management Reform of Intellectual Property in Nanjing Jiangbei New Area"; Successfully represented many cases involving intellectual property rights.
---